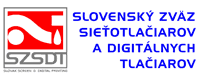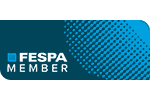 main
Slovak SPA
association profile
association profile
Slovak Screen Printing Association – (Slovak SPA) came into existence as business community and was duly registered in Department of Interior on September 2nd 1993 under number OVV/2 – 20/92 – 26.
The basic goals of Slovak SPA are creation of a platform for screen and digital print development and increase of technical level of its members. The activities of Slovak Screen Printing Association are centered on training of screen printing experts, increase of their qualification as well as requalification and organising requalication courses and technical examinations connected.
During its existence, secretariat of Slovak SPA organised several technical seminars oriented on actual questions from technology, environment, waste treatment, legislation and similar areas, where prominent domestic and foreign experts from given areas took part as lecturers.
Being the member of the Federation of European Screen Printing Associations – FESPA, Slovak SPA organises for ist members as well as non members visits of international screen and digital print exhibitions that take place in various European cities (Lyon, Munich, Amsterdam, Berlin) on regular basis.
Besides the above mentioned activities, Slovak SPA from time to time organises many informal meetings for printers on various levels and keeps and develops relations with other national screen printing associations in Europe and in the rest of the world.
GA SZSR held on 14th October 2011 in hotel Sorea Sĺňava, Piešťany, Slovakia decided insert the world "digital" to Association´s name.
Supplemented name in form of Slovenský zväz sieťotlačiarov a digitálnych tlačiarov (SZSDT), or Slovak Screen and Digital Printing Association was registered in Department of Interior on August 3rd 2012 under number OVV/2 – 20/92 – 26 - 5.
FESPA
FESPA organisation
FESPA exibitions & events
Our partners
Add your advertisement here
and address new market!
advertising on Slovak SPA web