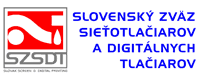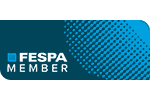 main
actual
May 16., 2017

Christian Duyckaerts inaugurated as 17th FESPA president

Christian Duyckaerts has been inaugurated as the new President of FESPA, the global federation of Associations for screen printing and wide-format printing community. The inauguration took place during the annual FESPA Gala Night on Wednesday 10 May during the FESPA 2017 global print expo in Hamburg, Germany (8 – 12 May). Christian is FESPA's 17th President, and will be supported during his term of presidential office by Vice-President Christophe Aussenac...

April 7., 2017

Bhargav Mistry - Students in Slovakia are transferring their imagination on a blank screen

Hello Friends, I am writing this blog after watching few videos on YouTube about "Art Workshop" conducted by the Slovak Screen Printing Association headed by my friend and member of FESPA, LUDOVIT BARTOS. This kind of regular workshops are being supported by FESPA...

April 6., 2017

Special Effects Printing and Colour Managment Workshops 2017

Two days Special Effects and Colour Management workshops open for Members and non Members with the aim to print, measure, evaluate and optimalize printing and learn how to ENNOBLE printed paper and manage colour data in a print production workflow...

January 25., 2017

FESPA Link 2017 . Slovak and Czech Meeting

In the pleasant surroundings of the Hotel Encian Rajecke Teplice Slovakia took place on 20-21 January 2017 with kindly FESPA support Slovak and Czech SDPAs friendly Meeting - FESPA Link 2017 with the aim to share information in print industry covering screen and digital printing, colour management, special effects, environmental issues and company management and to offer platform for discussion and cooperation...
FESPA
FESPA organisation
FESPA exibitions & events
Our partners
Add your advertisement here
and address new market!
advertising on Slovak SPA web