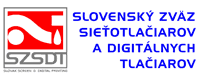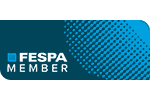 main
members of Slovak SPA
members list
Sitapress s.r.o.
Sitapress s.r.o.

Town:
Košice - Šaca
Street:
Učňovská 1
Zip:
040 15
Phone:
0556950081
Mobile:
0905 474 003
Fax:
0557295180
E-mail:
sita@sitapress.sk
Web:
www.sitapress.sk
Responsible representative:
Andrea Duhoňová
Number of employees:
5-25
Print technology:
Screenprint, Digital print
Orientation of the firm:
Digital print, Industrial marking
FESPA
FESPA organisation
FESPA exibitions & events
Our partners
Add your advertisement here
and address new market!
advertising on Slovak SPA web