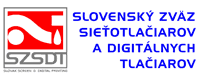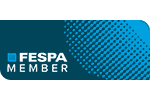 main
members of Slovak SPA
members list
CSH s.r.o.
CSH s.r.o.

Town:
Komárno
Street:
Ul. K. Thalyho 39/6
Zip:
945 01
Mobile:
0905 465 256
E-mail:
nikoleta.bagitova@csh.sk
Web:
www.csh.sk
Responsible representative:
Ing. András Sebők
Print technology:
Screenprint, Digital print, Padprint, Printing inks, substrates and equipment, Services for printers
FESPA
FESPA organisation
FESPA exibitions & events
Our partners
Add your advertisement here
and address new market!
advertising on Slovak SPA web